Today I was going to post about things that in light of the floods in Queensland suddenly seem insignificant. What is unfolding with the floods is truly a tragedy. It breaks my heart to witness the footage that is being broadcasted on tv. It is unimaginable otherwise.
I urge people to keep these unfortunate communities in our thoughts now and into the future as they will need our help long after the water is gone.
Victorians will know how important this help and support is from the Bushfires of 2009.
If you feel helpless and want to help by donation I have included below the webpage set up by the QLD government offering the opportunity to do so.
They are asking people not to donate food, clothing or furniture at this stage as logistically they do not have the resources or facilities to process them.
So if you can spare 1 dollar or 100 dollars please donate to this much needed worthy cause.
Another fundraiser for the crafty community can be found here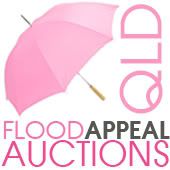 Thankyou!